BAJAJ GAS SCOOTERS


VIEW OUR MODELS
BAJAJ CHETAK
|
BAJAJ
ARGO 150
|
BAJAJ TRANSPORT
|
BAJAJ DELIVERY VAN
|
BAJAJ HAUL
TRANSPORTER I
|
TRANSPORTER II
|
PASSENGER VAN
|
TICON
|
TRANSPORTER REAR ENTRY

MINI BREEZE |
VICON DELIVERY VAN
| PASSENGER ll |
MINI TRUCK
BAJAJ CHETAK 150cc

Rigid monocoque chassis made of high-strength alloy steel.
Very low emission 4-stroke engine, 145cc, air cooled,
9 HP, overhead camshaft, oil pump circulation, oil filter,
automatic variable advance electronic spark ignition
Electric and kick start 4 speed manual transmission,
low friction all geared drive train for 100+ mpg
12 volt electrical system Variable rate coil spring suspension
with anti-dive front suspension, adjustable front/rear suspension
to suit weight and road conditions 3.50 X 10 tires, 4 ply rating
Top speed 55 mph+ - Curb wt. 253 lbs.
Max wt. 564 lbs. - Max recommended total weight rider & pass. 311 lbs.
Seat to ground dim.: 31" - Seat to deck dim.: 20.7"
Deck to grips dim.: 28


>> ORDER ONLINE NOW
FULLY SERVICED & DELIVERED
<<866-504-6577 CALL FOR QUOTE>>





$DISCONTINUED - 150CC

<<

ALWAYS CALL FOR SPECIALS

>>

ALL BAJAJ CHETAKS ARE CURRENTLY SOLD OUT PARTS AND SOME ACCESSORIES ARE AVAILABLE SEE THE NEW ARGO SCOOTERS click here

If Americans were to utilize one of the latest eco-friendly motor scooters available in the market, they would, on average, reduce their fuel consumption by 58% and carbon dioxide emissions by 80%.
DON'T YOU THINK IT'S TIME TO SAVE OUR MONEY, OUR RESOURCES AND OUR PLANET?
ORDER YOURS TODAY and get low gas prices!

Key Specifications: Rigid monocoque chassis made of high-strength alloy steel.
Very low emission 4-stroke engine, 145cc, air cooled,
9 HP, overhead camshaft, oil pump circulation, oil filter,
automatic variable advance electronic spark ignition.

Colors: Metallic Black, Silver and a Metallic Green
Warranty: Covered by an extended limited 2 year warranty
Model: 2006 - 2007
iTANK ELECTRIC SCOOTER




SERVICE MANUALS



A Quality Retro Scooter ...
Without The Expensive Price Tag.


NOVELTY & DOT HELMETS



Trackimo allows you to track anything, anyone, anytime anywhere in the world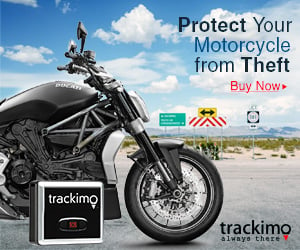 ____________________

WE HIGHLY RECOMMEND
PINELLAS COUNTY FL.
MOTORCYCLE RIDER EDUCATION OF CLEARWATER
Florida Rider
Training Program