MoJo PowerSports, Inc..
SCOOTER RENTALS IN TAMPA BAY FLORIDA

FOR INFORMATION TO
Tampa Bay Hotels, Motels, Restaurants, Attractions, Museums, Shopping, Rentals, Charters & lots more fun.
SEE BELOW

TRIKE RENTALS | SCOOTER RENTALS | REQUIREMENTS


TRIKE RENTAL HOURS - MON thru FRI 10am -4pm SATURDAY 11am-3pm
RENTAL DELIVERY AND PICK-UP IS AVAILABLE - @ $19 FLAT RATE ROUND TRIP
| | |
| --- | --- |
| Length of Rental | Monday thru Sunday |
| HALF DAY / FULL DAY | $79.00 / $129.00 |
| 24 HOUR- DAY | $149.00 |
| 2- DAY / 3- DAY / 4- DAY / 5- DAY | $219 / $297 / $399 / $479 |
| 2-DAY WEEK END | SCOOTERS $189 / TRIKES $269 LEAVE SAT. RETURN MON. |
| 3-DAY WEEK END | SCOOTERS $259 / TRIKES $289 LEAVE FRI. RETURN MON. |
| OUR FAMOUS 3-HOUR WEEK DAY SPECIAL | $39.95 FOR THE 1ST TWO HOURS $29.95 3RD HOUR |
Our RENT ME TAXI'S are loads of fun for!!!!
BIRTHDAYS, ANNIVERSARIES, WEDDINGS, PICNICS, BEACH HOPPING
just about any occasion!
| | | |
| --- | --- | --- |
| | | |

OUR ENVIRONMENTAL FRIENDLY VEHICLE RENTALS
Front Brakes Hydraulic Disk - Rear Brakes 7" Mechanical Drum Type Drive Motor Direct Drive, 48 Volts DC, series wound, 11 hp Electrical System 48 volts DC, reduced speed reverse Steering Self-adjusting rack and pinion - Standard Seating Capacity 4 Interior Material Marine-type Vinyl
Carpet Marine-type Synthetic - Forward Speed 21-25 mph - Braking Distance (at 12 mph) 9 ft.



OUR GAS POWER SCOOTER TRIKE'S
Scoot around town in our 3-Wheelers. Cruise along in our convertibles or hard tops Great fun for Every One!!

REQUIREMENTS
OUR LOCATION
MOJO SCOOTERS
707 WEST BAY DRIVE
LARGO, FL. 33770
TOLL FREE PHONE 866-504-6577 / LOCAL PHONE 727-581-7397
EMAIL GEKGOS@GMAIL.COM / DIRECTIONS TO OUR STORE CLICK HERE
ORIENTATION
We want you to have fun on our scooters. Learning how to ride one can be intimidating if you have little or no experience, it also can be quite dangerous. That's why we have developed a concise but effective orientation to make sure you have fun and stay as safe as possible!

Our rental agents are experienced and understand your fears. We will ride next to you and coach you until you are comfortable, competent, and confident enough to go on your own. How long does this take? Typically, less than 20 minutes. Even though our shop is on a main road, we have back-road access right outside our door. This means you learn to ride on roads with very little traffic, but only one block away from all of the action. When you are ready, it's yours to explore. Orientation is mandatory, even for licensed motorcyclists.
PLACES TO GO PLACES TO SEE
OUR BEACHES INCLUDE: St. Pete Beach, Treasure Island, John's Pass Village, and Clearwater Beach.
RIDE THE AREA AND SEE; Fort De-Soto Park, Downtown St. Petersburg see City walk. Ride to the museums, including the famous Salvador Dali Museum. Check out Shakespeare in the Park and browse the St Pete Pier.

Your free to roam anywhere in the greater Tampa Bay area (for your own safety interstates are forbidden). You'll have plenty to explore, experience and enjoy scooting around our beautiful Tampa Bay Florida play ground.

FOR LODGING AND PLACES TO SEE IN TAMPA BAY FLORIDA
http://www.gotampabay.com/
Tampa Bay Hotels, Motels, Restaurants, Attractions, Museums, Shopping, Rentals, Charters & lots more fun.
WE'VE GOT YA COVERED
1. AFTER HOUR CONTACT NUMBERS ARE AVAILABLE ON EVERY CONTRACT
2. RENTAL FAILURE!! WE'LL PICK YOU UP & LEAVE ANOTHER
3. RENTAL DELIVERY AND PICK-UP ARE AVAILABLE @ $19 FLAT RATE ROUND TRIP
WHAT A DEAL
If you fall in love with your rental scooter you can BUY IT!
and apply 80% of your rental rate towards the purchase price.
If your a local we will deliver it FREE! If your visiting we'll ship it to your home!
If wish to purchase a new scooter we'll give you 30% of your rental rate towards your purchase
HOW ABOUT THAT!!

TRIKE RENTALS | SCOOTER RENTALS | REQUIREMENTS
iTANK ELECTRIC SCOOTER




SERVICE MANUALS



A Quality Retro Scooter ...
Without The Expensive Price Tag.


NOVELTY & DOT HELMETS



Trackimo allows you to track anything, anyone, anytime anywhere in the world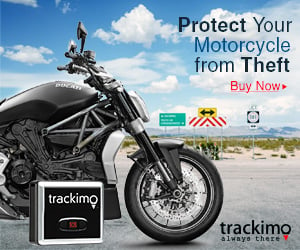 ____________________

WE HIGHLY RECOMMEND
PINELLAS COUNTY FL.
MOTORCYCLE RIDER EDUCATION OF CLEARWATER
Florida Rider
Training Program