3WHEEL GAS SCOOTERS / MOTORCYCLES

The PASSENGER VAN is designed for Casual, Recreational, Advertising, etc.
Unit is shown with optional billboard top.
It is powered with a NEW 4 stroke water cooled 650cc engine. 4 speed and reverse transmission, or optional automatic. Standard features are front and rear brakes, wiper, headlamp and turn package. The color scheme can be 2 of several standard colors, or custom to match your specific needs. The top is also available in colors of White, Tan, & Black. There is ample room on the sides and back for your company advertising or logo.
PASSENGER VAN 3-WHEEL 650cc TRIKE

Your TRANSPORTER or RICKSHAW can be customized in many different ways.
These vehicles have extraordinary marketing capability
This Rickshaw has metal doors to match the body.
A florescent lighted top sign.
am-fm stereo.
SEE ARTICLE

>> ORDER ONLINE NOW
FULLY SERVICED & DELIVERED
<<866-504-6577 CALL FOR QUOTE>>





$11,799.99

MSRP

- 650CC

<<4 Speed and Reverse Transmission, or Optional Automatic.>>
Order yours today and get low gas prices!


Specifications
These vehicles Have The Following Unique Specifications:

Engine - 650 cc 2 cylinder 4 stroke gasoline water cooled engine.
Transmission - 4 speed forward and 1 speed reverse manual transmission with left foot operated clutch pedal. (automatic transmission optional)
Brakes - Hydraulically operated dual phase master cylinder, operating the front & rear brakes. Right foot operated brake pedal. (optional rear disc brakes)
Differential - Non locking open differential.
Frame and Chassis - Steel welded channel.
____________________________________________________________________________________________

Body - Steel body manufactured at our factory in Thailand.
Tires and Wheels - ALL tires are DOT Approved Pneumatic 10 and 12 inch rubber tires with 4 lug steel wheels.
Electrical System - 12 volt internally regulated charging system, negative ground, with key operated 12 volt starter motor.
Windshield - D.O.T. Approved Laminated safety glass.
Lighting - High/Low beam headlamp, running lights, turn signals, instrument lights, and hazard flasher.
Weight - 1100 lbs. (wet)
Fuel Capacity - 5 gallons (approximate)
Fuel Economy - 25 to 30 miles per gallon. (approximate)
Top Speed - 55 miles per hour. (approximate)

COLORS | OPTIONS | FACTORY | PARTS

FACTORY WARRANTY: 1-Year unlimited mileage warranty* (parts & labor)
iTANK ELECTRIC SCOOTER




SERVICE MANUALS



A Quality Retro Scooter ...
Without The Expensive Price Tag.


NOVELTY & DOT HELMETS



Trackimo allows you to track anything, anyone, anytime anywhere in the world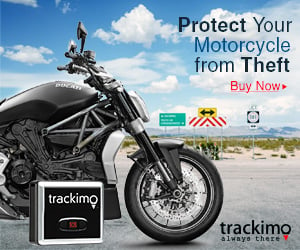 ____________________

WE HIGHLY RECOMMEND
PINELLAS COUNTY FL.
MOTORCYCLE RIDER EDUCATION OF CLEARWATER
Florida Rider
Training Program