Scootcoupe 50cc or 150cc Scooter Trike
Parallel seating allows you to converse and enjoy touring a resort area together
without being on separate vehicles or uncomfortably riding double on a conventional scooter.

Make Your Next Scooter A ScootCoupe!
It's three wheel design provides outstanding stability and more storage space than ever. Safety features such as rack & pinion steering, all wheel disc brakes, overhead bars, safety belts, high visibility lighting and emergency flashers ensure a stable and safe riding experience. It's so easy to operate- just twist and go- no shifting or clutch- stop by squeezing the handlebar brake levers like a bicycle. Our unique braking system automatically controls front and rear brakes so there's no room for error, just powerful disc braking.
Special Note: Scootcoupe has only hand controls, allowing handicapped users to rediscover the joy of scootering!

Business Owners use ScootCoupe as a unique marketing tool. Wrap you company graphics and message and watch heads turn! Perfect for parades, events, expos, local marketing or just park it in front of your store and get NOTICED.
All for less than you'd spend on a bus bench ad, and much more fun too!





2 MONTH WARRANTY
FULLY AUTOMATIC
TWIST & GO!
ELECTRIC PUSH
BUTTON START
& KICK START
LOCKABLE STORAGE
DUAL PISTON HYDRAULIC DISC ANTI-LOCK BRAKES
STEERING RACK & PINION
70-80 MILES
PER GALLON
UP TO 55MPH

RV users have discovered the perfect sidekick in the ScootCoupe. It fits conveniently into a standard 5x8 trailer for easy towing to your next destination. The ScootCoupe goes where your RV can't and unlike golf carts, it can be taken on roads and travel at speeds up to 45 mph. ScootCoupe.

50cc
$6299
$5999

150cc
$6599
$6199
PLUS DELIVERY
P150/ P50 TECHNICAL SPECS
DISPLACEMENT P150- 147.5 CC / P-50 49.3CC
MAX POWERP-150- 9.28 HP @7000 RPM / P50-1.9 @3000 RPM
COOLING SYSTEM AIR COOLED
ENGINE TYPE4 STROKE
CYLINDERS 1
STARTING SYSTEM ELECTRIC/KICK
IGNITION CDI
CLUTCH TYPE CENTRIFUGAL/ AUTOMATIC
TRANSMISSION CVT AUTOMATIC - NO REVERSE
BRAKES DUAL PISTON HYDRAULIC DISC ANTI-LOCK
TIRE SIZE 130/60/13 FRONT & REAR
TIRE PRESSURE 220 KPA (32 PSI)
FUEL TANK CAPACITY1.6 GALLONS
FUEL GRADE 87 OCTANE
ENGINE OIL CAPACITY 0.3 GALLON
ENGINE OIL GRADE SAE 15W40SF / 10W40 4T SYNTHETIC
ENGINE OIL CHANGE PERIOD 2000 KM
GEAR OIL CAPACITY 0.04 GAL
GEAR OIL CHANGE PERIOD 2000 KM
SPARK PLUG NGK CR7HSA
BATTERY TX7A-BS
FUSE 12V/15AMP
STEERING RACK & PINION
FRONT WHEEL BEARINGS CUP & CONES
MIRRORS DUAL SIDE MOUNT W/ TURN SIGNAL
REAR TURN SIGNAL LED W/ INTEGRATED BRAKE LT
PASSENGERS 2
MAXIMUM STORAGE LOCKING TRUNK/ GLOVE BOX
INTERIOR ROOM UP TO 6' 3" COMFORTABLY
WIDTH/ LENGTH/ HEIGHT 56"/ 96"/ 50"
ROLL BARS STAINLESS STEEL- CHROME FINISH
BODY GEL COAT- HIGH GLOSS FINISH- UV PROTECTED
iTANK ELECTRIC SCOOTER




SERVICE MANUALS



A Quality Retro Scooter ...
Without The Expensive Price Tag.


NOVELTY & DOT HELMETS



Trackimo allows you to track anything, anyone, anytime anywhere in the world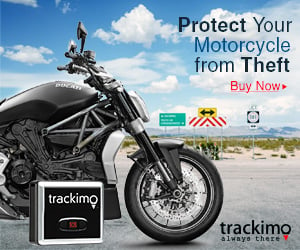 ____________________

WE HIGHLY RECOMMEND
PINELLAS COUNTY FL.
MOTORCYCLE RIDER EDUCATION OF CLEARWATER
Florida Rider
Training Program