2007 TGB Congo™ 250
The TGB Congo™ Adventure Series™ all-terrain vehicles are setting the standard for the next generation in ATV technology. The Congo is the largest 250 ATV available. The size is similar to most other manufacturers 400 models.
The Congo is perfect for the experienced or beginner ATV rider because of the automatic transmission, high ground clearance, and exceptional turning radius. The Congo offers the best ride because of the size and suspension.
The Congo uses the TGB 250 engine which offers smooth power, reliability and easy of operation. If you want a high-quality, sporty and durable ATV, this is the ATV for you.

TGB Congo™
>> ORDER ONLINE NOW
FULLY SERVICED & DELIVERED
<<866-504-6577 CALL FOR QUOTE>>

MSRP $3,799 50CC <<ALWAYS CALL FOR SPECIALS>>
Order yours today and get low gas prices!

Warranty: 2006 TGB Motor Scooters Now Have 2-Year, Unlimited Miles Warranty * (parts & labor).
All warranty work must be performed at an authorized TGB dealer.
Model: 2007
Standard front rack

Standard digital speedometer with tach, fuel, and temp readings.

Standard Top Headlight turns with you. See where you're going, even around corners.

Standard headlights and turn signals.

Enclosed engine bay keeps it clean

Standard rear rack

Standard hydraulic disc brakes, front and rear.

Performance exhaust keeps you quiet.

Standard rear lights and safety signals.

Optional hand protection

Optional grill guard.

Optional aluminum wheels and tires.

We include a winch mount as standard. The winch and wiring are optional.

Specifications*
* Specs may change before release date.

Model

TGB Congo
Adventure Series™ ATV

Age Group

16+ Years

Engine

4 Stroke Air-Cooled

Piston Displacement

249.3 cc

Carburetor

28.8mm CVK

Cooling

Liquid

Starting System

Electric

Fuel Tank

4 gal.

Transmission/Drive

F/N/R Automatic CVT/Chain

Turning Radius (inside tire)

10.7'

Total Length

84.3"

Total Width

45.3"

Total Height

45."

Seat Height

33.3"

Dry Weight

TBA

Front Rack Capacity

65 lbs. (30 kg)

Rear Rack Capacity

110 lbs. (50 kg)

Towing Capacity

550 lbs. (250 kg), Tongue weight 55 lbs. (25 kg)

Ground Clearance

9.65"

Front Suspension

Double A-Arm, Adjustable Shocks
Adventure Series™ Sport Tuned

Rear Suspension

Swing Arm, Mono Shock
Adventure Series™ Sport Tuned

Front Brake

Hydraulic Discs

Rear Brake

Hydraulic Disc

Front Tire

22 x 7-10

Rear Tire

22 x 10-10

Instrumentation

Digital Gauges - Speedometer
Tachometer - Trip Meter
Hour Meter - High-Beam - Gear Indicator

Colors: Red, Green
iTANK ELECTRIC SCOOTER




SERVICE MANUALS



A Quality Retro Scooter ...
Without The Expensive Price Tag.


NOVELTY & DOT HELMETS



Trackimo allows you to track anything, anyone, anytime anywhere in the world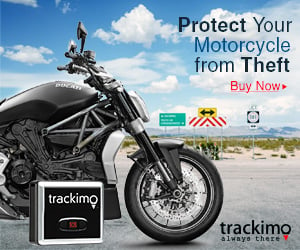 ____________________

WE HIGHLY RECOMMEND
PINELLAS COUNTY FL.
MOTORCYCLE RIDER EDUCATION OF CLEARWATER
Florida Rider
Training Program