3WHEEL GAS SCOOTERS / MOTORCYCLES
This DELIVERY VAN is designed to your needs and specification for your particular use.
Great for VENDING, ALL TYPES OF COMPANY INVENTORY DELIVERY what an ATTENTION GRABBER!!

It is powered with a 4stroke 650cc engine. 4 speed and reverse transmission, or optional automatic. Standard features are front and rear brakes, wiper, headlamp and turn package. The color scheme can be 2 of several standard colors, or custom to match your specific needs. The top is also available in colors or White, Tan, & Black. There is ample room on the sides and back for your company advertising or logo.
Double Wide Doors makes it Easy For Those Big loads



VICON DELIVERY VAN- 3-WHEEL 650cc TRIKE

FOR PRICING AND AVAILABILITY GO TO

WWW.TANGOTRIKES.COM
OR CONTACT US AT

Sales@gekgoworldwide.com
Specifications
These vehicles Have The Following Unique Specifications:
Engine - 650 cc 2 cylinder 4 stroke gasoline water cooled engine.
Transmission - 4 speed forward and 1 speed reverse manual transmission with left foot operated clutch pedal. (automatic transmission optional)
Brakes - Hydraulically operated dual phase master cylinder, operating the front & rear brakes. Right foot operated brake pedal. (optional rear disc brakes)
Differential - Non locking open differential.
Frame and Chassis - Steel welded channel.
____________________________________________________________________________________________

Body - Steel body manufactured at our factory in Thailand.
Tires and Wheels - ALL tires are DOT Approved Pneumatic 10 and 12 inch rubber tires with 4 lug steel wheels.
Electrical System - 12 volt internally regulated charging system, negative ground, with key operated 12 volt starter motor.
Windshield - D.O.T. Approved Laminated safety glass.
Lighting - High/Low beam headlamp, running lights, turn signals, instrument lights, and hazard flasher.
Weight - 1100 lbs. (wet)
Fuel Capacity - 5 gallons (approximate)
Fuel Economy - 25 to 30 miles per gallon. (approximate)
Top Speed - 55 miles per hour. (approximate)
COLORS | OPTIONS | FACTORY | PARTS

FACTORY WARRANTY: 1-Year unlimited mileage warranty* (parts & labor)
iTANK ELECTRIC SCOOTER




SERVICE MANUALS



A Quality Retro Scooter ...
Without The Expensive Price Tag.


NOVELTY & DOT HELMETS



Trackimo allows you to track anything, anyone, anytime anywhere in the world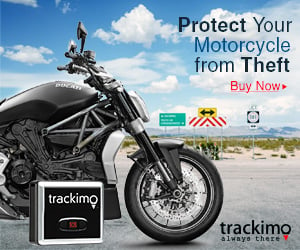 ____________________

WE HIGHLY RECOMMEND
PINELLAS COUNTY FL.
MOTORCYCLE RIDER EDUCATION OF CLEARWATER
Florida Rider
Training Program