ZONGSHEN GAS SCOOTERS

When motorcycle giants Harley Davidson and Piaggio independently needed a partner for commercial ventures in China, they each chose Zongshen Motorcycle Group.
Milwaukee Journal Sentinel Article | Motorcycle Cruiser Article

Zongshen Spy 125

We know your pain. Most scooters suffer from a cramped, confining cockpit that looks like it was designed for a contortionist or at the very least one of the seven dwarfs. But the Zongshen Spy 125 gives you the space you've been yearning for. Longer from saddle to handlebar for more reach, still low in the saddle for more leg room, and built with features you only wish were standard with other scoots: Telescoping front suspension, front disc brake, alloy wheels, 1-year warranty. 125ccs of sheer joy in the finest Zongshen tradition

Warranty: 1-YEAR LIMITED MILEAGE WARRANTY

FRONT DISC BRAKES/. REAR DRUM

AIR COOLED 4 STROKE

AUTOMATIC CVT TRANSMISSION

FUEL CAPACITY /
2.1 GAL
160 MILES PER TANK
TOP SPEED 55 MPH+
MAX POWER 10HP
ALLOY WHEELS
WEIGHT CAP.
350 LBS.



NOLAN HELMETS



| | |
| --- | --- |
| | Colors: Blue, Red, Silver/Gray, Burnt Orange |

---

Specifications
Engine Type // 4 - Stroke, 1 Cylinder, Force Air Cooled // Piston Displacement 124.65cc // Compression Ratio 9.2.1
Max Power 10 HP // Starter and Ignition Electric with Kick / C.D.I. // Braking System Front Disc / Rear Drum
Drive System Belt Driveline // Fuel Consumptions 80+ MPG // Lubrication Style Pump / Splash
Fuel Tank Capacity 2.1 Gallons // Fuel Range 160 Miles (est) // Fuel Brand 90 + Octane //Lube Oil Brand 10/40
Seating 2 // Wheel Base 52" // Dry Weight 226 lbs. // Max Load 350 lbs. // Dimension (L x W x H) 74" x 26" x 48"
Suspension Front Telescopic Fork / Rear Swing Arm // Battery 12V - 7A // Head Light 12V - 21 Watts High/Low
Max Speed 55-+ MPH // Locking System Key // Warranty 1 Year Engine Parts Only // Under Seat Storage Yes
Side Stand Yes // Center Stand Yes

---







Z

ongshen Metro

50
The Zongshen Metro 50

is a functional stylish scooter with a luggage rack, comfortable seat, and great riding position. The classic look that will last for years. The power comes from an impressive 4-stroke 50cc engines with a fully automatic transmission.




Warranty:
1-YEAR LIMITED MI. WARRANTY

FRONT DISC BRAKES. REAR DRUM

AIR COOLED 4 STROKE

AUTOMATIC CVT TRANSMISSION

FUEL CAPACITY 1.5 GAL
160 MILES PER TANK
TOP SPEED 35 MPH+
MAX POWER 10 HP
ALLOY WHEELS
WEIGHT CAP. 330 LBS.

$1299
$1099
PLUS DELIVERY

NOLAN HELMETS


The Metro 50 by Zongshen is a
fashionable, stylish and sleek designed scooter with
user-friendly features. In-dash glove compartment,
under-the-seat storage and a removable storage pod,
and dual rear-view mirrors.


Color: Red, Yellow, Blue, Silver, Pink, Black

---

Specifications
ENGINE: 4 stroke, 49cc // LIGHTS: Headlights / brake light // FRAME: Steel Frame // SPEED: 35 MPH
TIRES: Front 3.00-10" Rear 3.00-10" // SUSPENSION: Front: Twin Telescopic , Rear: Mono shock w/ Damper Control
BRAKES: Front: Hydraulic Disc / Rear: Drum // TRANS: CVT Belt // TANK CAP: 1.5 GAL Unleaded // Clearance: 3.6"
COOLING: Air-Cooled // FEATURES // Headlight (high/low beam), Brake Light, Rear rack, Turn Signals, Mirrors, Kick Start/Electric Start, // Wheels: Alloy // START MODE: Electric/KICK // WEIGHT: 198lbs // WEIGHT CAP: 330LBS
FUEL Economy: 102 MPG // DIMENSIONS: 64"(L) X 27 "(W) X 37"(H) // Wheel Base: 47" // SEAT HEIGHT: 31"
WARRANTY: 1 Year Limited Warranty

---


Zongshen Group owns "Zongshen" and "Zip Star" brand, and puts technology innovation on high priority. Our science and technology sector strive for perfection through research and development, utilizing cutting-edge technology to produce quality products. All products developed by Zongshen have its own intellectual property and the technology test center contains a multi-level, first-rate product development platform to insure optimum performance.


The Zongshen motorcycle team, founded in 1999, participates in the World Motorcycle Championships and was named "one of the World Top 10 Motorcycle Teams" by the International Motorcycle Association in 2000 and in 2001. Later in 2002, the Zongshen Motorcycle Team became champion of the year.

Zongshen Group not only believes in quality products but also superior customer service.

Due to our quality products, Zongshen Group has various
achievements.

Zongshen & Piaggio
Zongshen Racing
iTANK ELECTRIC SCOOTER




SERVICE MANUALS



A Quality Retro Scooter ...
Without The Expensive Price Tag.


NOVELTY & DOT HELMETS



Trackimo allows you to track anything, anyone, anytime anywhere in the world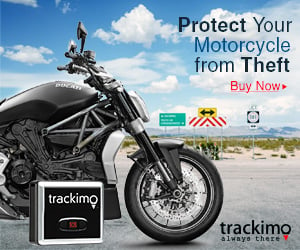 ____________________

WE HIGHLY RECOMMEND
PINELLAS COUNTY FL.
MOTORCYCLE RIDER EDUCATION OF CLEARWATER
Florida Rider
Training Program