ZONGSHEN GAS SCOOTERS


When motorcycle giants Harley Davidson and Piaggio independently needed a partner for
commercial ventures in China, they each chose Zongshen Motorcycle Group.

Milwaukee Journal Sentinel Article | Motorcycle Cruiser Article
---
ZSM GS 250

Dual front disk brakes -- Gas gauge/ ABS brakes -- Light weight-design

The Zongshen GS250 features a durable light-weight design, wide-range
single headlight, front & rear disk brakes, dual rear-view mirrors, ABS rear braking system and a engine protective cover.

The GS250, a stylish light-weight motorcycle perfect for
beginners as well as motorcycle veterans
ZONGSHEN GSM GS 250cc
>> ORDER ONLINE NOW

FULLY SERVICED & DELIVERED
<<866-504-6577 CALL FOR QUOTE>>
MSRP $2,299 250CC <<ORDER NOW>>
The Average U.S. Passenger Car Chugs Gas At A Rate Of 22.4 MPG
The Average 50cc and 150cc Scooter Sips Gas At A Rate Of 90-115 MPG
250cc Scooters Will Cruse at 70-80 MPG
Larger Maxi Scooters Are Getting 50 To 60 MPG
SO LET'S TALK EFFICIENCY.....

If Americans were to utilize one of the latest eco-friendly motor scooters available in the market, they would, on average, reduce their fuel consumption by 58% and carbon dioxide emissions by 80%.
DON'T YOU THINK IT'S TIME TO SAVE OUR MONEY, OUR RESOURCES AND OUR PLANET?
Colors: Black
Warranty: 1-Year limited mileage warranty

ZONGSHEN GSM GS 250cc
SPECIFICATIONS
Engine

Displacement

-

230cc 4 Stroke

Cooling

-

Air-cooling

Transmission

-

Chain

Ignition

-

C.D.I.

Starter

-

Electric/Kick

Max Speed

-

80 mph

Chassis

Brakes/Front

-

Dual Disk

Brakes/Rear

-

Disk

Wheel Type

-

Alloy

Ground Clearance

-

5.7

Dimensions/Other

Length

-

79 in.

Width

-

30 in.

Height

-

43 in.

Net Weight

-

366 lbs.

Max Load

-

331 lbs.

Wheelbase

-

54.6 in.

Fuel Economy

-

130 mpg

Fuel Capacity

-

1.3 gallons
Zongshen Group owns "Zongshen" and "Zip Star" brand, and puts technology innovation on high priority. Our science and technology sector strive for perfection through research and development, utilizing cutting-edge technology to produce quality products. All products developed by Zongshen have its own intellectual property and the technology test center contains a multi-level, first-rate product development platform to insure optimum performance.


The Zongshen motorcycle team, founded in 1999, participates in the World Motorcycle Championships and was named "one of the World Top 10 Motorcycle Teams" by the International Motorcycle Association in 2000 and in 2001. Later in 2002, the Zongshen Motorcycle Team became champion of the year.

Zongshen Group not only believes in quality products but also superior customer service.

Due to our quality products, Zongshen Group has various
achievements.

Zongshen & Piaggio
Zongshen Racing
---
iTANK ELECTRIC SCOOTER




SERVICE MANUALS



A Quality Retro Scooter ...
Without The Expensive Price Tag.


NOVELTY & DOT HELMETS



Trackimo allows you to track anything, anyone, anytime anywhere in the world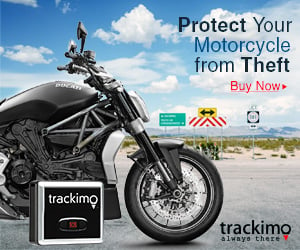 ____________________

WE HIGHLY RECOMMEND
PINELLAS COUNTY FL.
MOTORCYCLE RIDER EDUCATION OF CLEARWATER
Florida Rider
Training Program